Beginning in 1999, BASE® was formed on one basic principle, Commitment.
BASE® continues to provide more options for employers to help control the rising cost of health benefits and mitigate the risk of continually changing rules and regulations. Whether employers are looking to enrich their current benefit plans, offset benefit cutbacks, or implement compliance and cost saving measures, the highly trained staff works diligently to ensure that each plan is customized to meet the specific needs of each client. BASE® is committed to satisfy the benefit administration needs for clients of varying sizes, help them succeed in business, and provide a sound vehicle for creative money saving benefit strategies and compliance solutions.
Our commitment does not stop at the point of sale! Our benefits team understands how important it is to listen and understand the needs of an employer, HR department, insurance buying team and other trusted advisors. The initial analysis provided by BASE® is key to developing a winning benefit strategy that is in compliance with the ACA, IRS, DOL, ERISA and insurance rules and regulations. BASE® takes it a step further by offering full ongoing support, which includes continued education on benefit and tax saving solutions, while providing excellent service.
The service provided by BASE® encompasses communication, compliance and revolves around commitment. The BASE® commitment is as strong today as the day we first opened our doors for business. BASE® has assisted small to medium sized businesses deal with the rising cost of health care throughout the United States, while also providing compliance services.
Each passing year, expectations for our products and services grow stronger. Our promise is that we will continue to provide excellent sales and service staff to assist you, innovate our products and services, and most importantly, listen to you in our unwavering commitment to provide the best benefit programs the industry has to offer.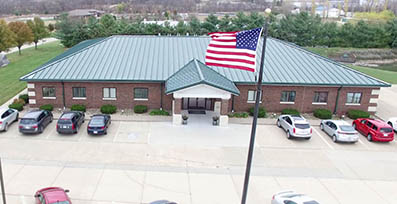 Mailling Address
BASE®
601 Visions Pkwy
Adel, IA 50003
Contact Us!